Robert (Bob) Genovese – Vice President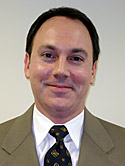 Robert serves as a Vice President and monitors and coordinates the services of international managed care vendors on behalf of our clients. He advises clients on managed care and risk management tools and techniques. He compiles and evaluates statistical and technical data for management reporting needs for clients and reinsurers.

Robert's prior experience includes the position of Manager of Operations, International Division of Group Hospitalization and Medical Services (GHMSI), also known as Blue Cross Blue Shield of the National Capital Area (BCBSNCA), where he was responsible for managing the company's international managed care operations for clients worldwide. He also served as the Managing Director of World Access Asia, Singapore where he was responsible for managing the 24-hour Asian operations center.

Robert received his B.S. from Georgetown University (Washington, D.C.). Robert conducts training seminars and workshops for clients and reinsurers.