Ruth A. McKenty – Managing Partner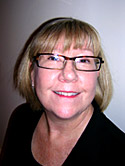 Ruth serves as Managing Partner, is a founding member of WIA and has seen WIA evolve from a start-up to a successful risk management company providing services and products throughout Latin America. Ruth has over 30 years of risk management administration experience in operations, product design, policy language, claims processing and management reporting and analysis.

Prior to founding WIA, Ruth held the position of Senior Director, International Division of Group Hospitalization and Medical Services, Inc. (GHMSI), also known as Blue Cross Blue Shield of the National Capital Area (BCBSNCA), where she was responsible for the worldwide operations including offices in Singapore, Paris, St. Thomas, U.S. Virgin Islands and Washington, D.C.

Ruth received her B.A. from American University (Washington, D.C.) and has studied and taught courses for the Certified Employee Benefit Specialist (CEBS) program. She's conducted training seminars and workshops for clients and reinsurers.